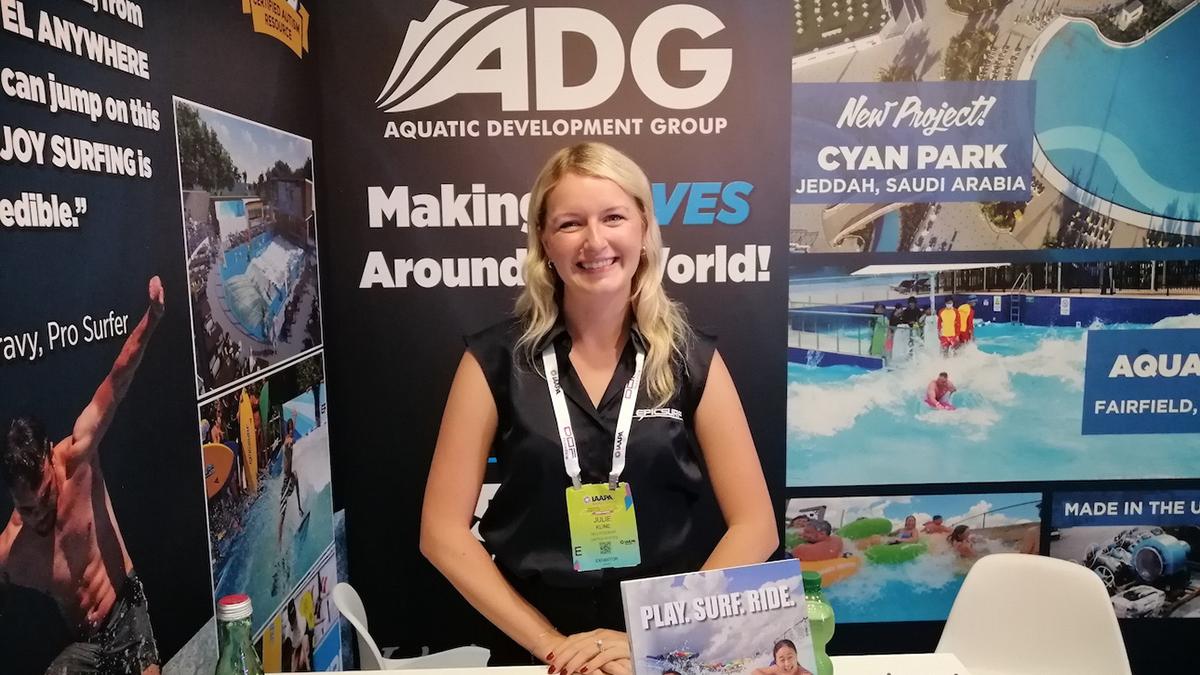 Oct 13, 2023
Aquatic Development Group Making A Splash In The Water Parks Industry
During the IAAPA Expo Europe, InterPark spoke exclusively to Julie Kline, Marketing Manager ADG, who has worked for nearly eight years in the company. And much like Julie, the Aquatic Development Group has vast experience in the water park industry through creating, designing, constructing and manufacturing a range of water-based attractions for more than 50 years.
The company has created more than 4,000 projects around the world and according to Kline, "we took all our history of moving water and making waves to develop a surf technology that can provide an experience for everybody – EpicSurf."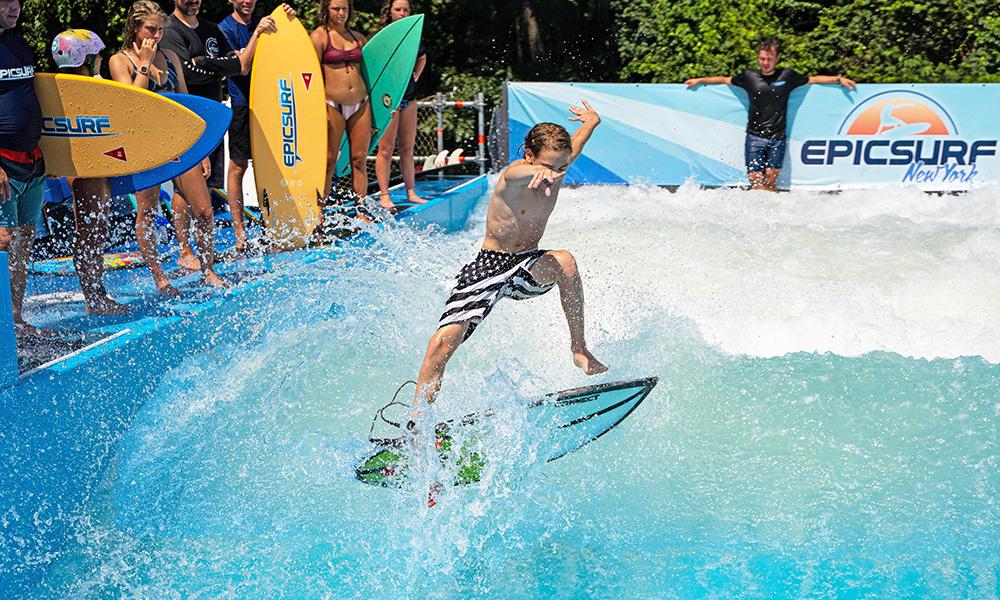 On her most cherished project, Kline confirmed: "Yes, our EpicSurf product made by ADG is an exciting product. It is our deep-water stationary surf wave technology manufactured right at our headquarters in Upstate, NY – this small-footprint surf wave technology takes surfing to the next level, allowing us to tap into the surf park space. We have always been involved in the water and amusement parks side of the business, but the surf industry is such a growing and massive population of aspiring individuals looking for a safe, fun and authentic surf experience – and many people don't live near the ocean!
"We created a wave that is customizable for every surfer, whether you're a beginner, an expert surfer or someone who has adaptive needs: the intimate setting for training, retractable training bars and the safe drain-dry controlled environment, yield for a comfortable experience for all. And as the only surf technology on the market that is a Certified Autism Resource by the IBCCES – we are really proud of the efforts we have made with this product and we at ADG & EpicSurf are eager to roll out installations around the world."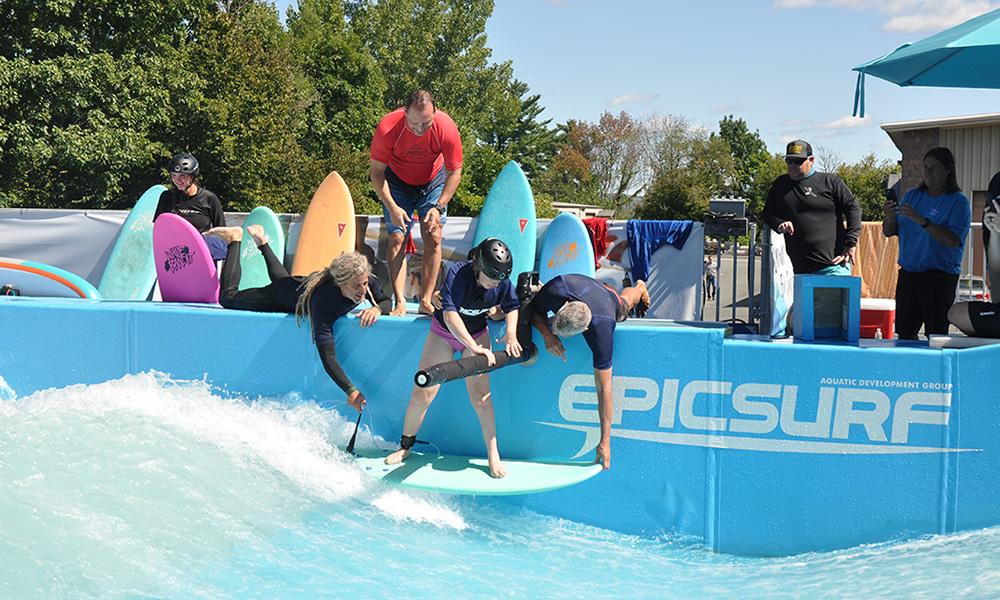 Kline emphasizes how ADG has grown in the face of adversity at a crucial time for the industry: "When the pandemic broke out it was set to be the Olympics in Tokyo (postponed to 2021) and this was really a turning point where surfing really took off with greater popularity due to its media coverage and wider spread exposure.
"Although it was a really positive moment for the surf industry, projects are now facing high-interest rates and high insurance premiums, so we're seeing developers trying to find ways to navigate these hurdles, trying to better understand how the surf pool business works and makes financial sense – these are some of the biggest challenges we're hearing and seeing in the industry at the present. But with many projects announced and underdevelopment – the future of the surf park industry seems very bright!
On the future of ADG and the water manufacturing industry, Kline explained that "the Aquatic Development Group have been around a long time. In the United States we have our design/build side of the business, and internationally we're continuing to spread our product equipment side of the business with our waves and surf equipment. At ADG we are always pushing boundaries, developing innovative designs and looking for ways to deliver creative products and experiences. We are excited for the future; it is very bright."
Read the article on InterPark's site here!