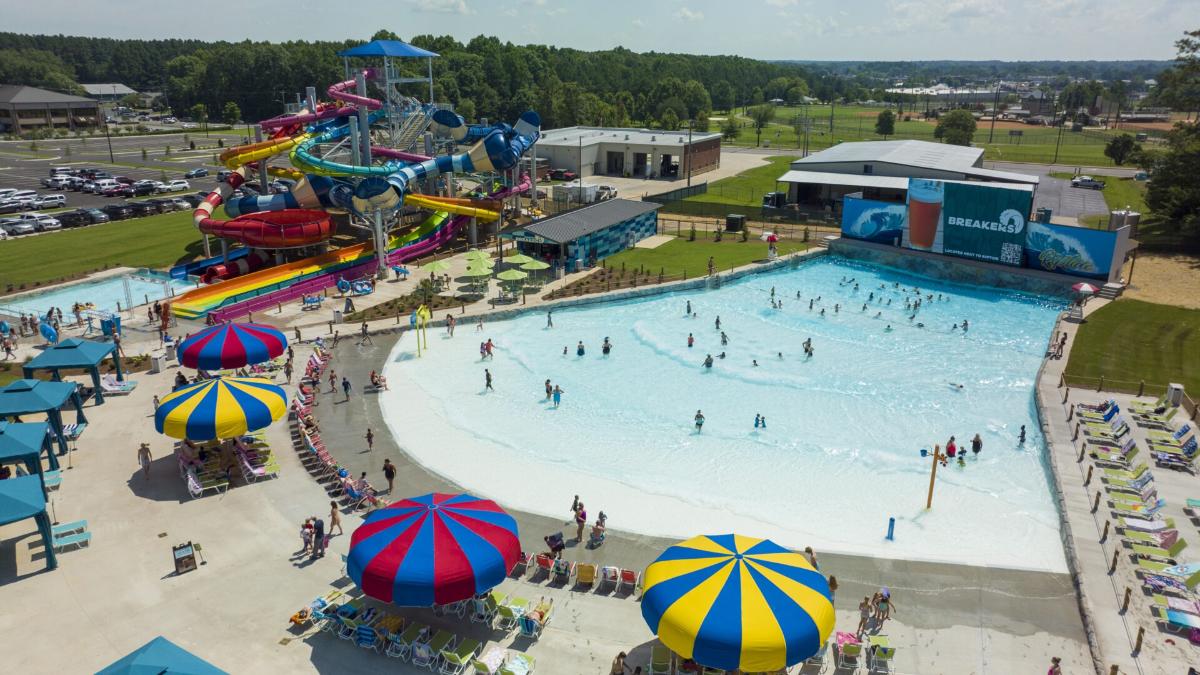 Sep 6, 2022
Waves & Waterparks: 2022 Project Highlights
It's been a busy summer for ADG and our clients with new projects opening all over the globe this year! We are proud to welcome several new clients into our fold with the opening of some spectacular new waterparks like Wild Rivers in California, Wild Water in Alabama and Wicked Waves on the Cape in Massachusetts.
We've also added to our long list of wave system installations with everything from pools to rivers to water rides to sea life wave exhibits. Among our highlights includes the first wave pool scheduled to open in Saudi Arabia, a boogie-boarding ride that debuted in Australia, and not to forget our ocean dwelling friends, a new Sea Lion exhibit in Ohio.
With crews stationed around the country and our wave engineers working with projects across the world, we are excited about what has been accomplished, and what remains on the horizon as we head into the waning months of 2022 and look ahead to 2023 and beyond.
Here is just a sampling of some project highlights that ADG has been working on…
Wild Rivers (CA)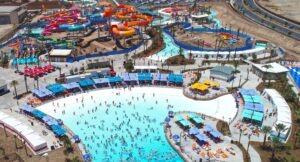 WHAT'S OLD IS NEW AGAIN >> July 2022 marked the return of Wild Rivers Water Park to Irvine, CA, a reinvention of the original park that held a spot in the city for 25 years but closed in 2011. The new $60 million, 20-acre Wild Rivers park is 50% larger than its original and designed to incorporate all the latest in technological advances while still paying homage to the parks nostalgic roots in the community.
WildWater (AL)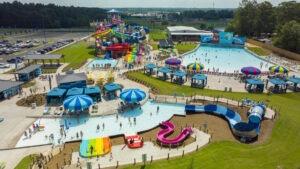 NEW MINICIPAL WATER PARK >> ADG designed & built a 12-acre expansion transforming a small municipal aquatic facility into a family friendly water park with rides and attractions targeted to every age. The highlight of the new expansion includes ADG's 22,000 sf wave pool with 45ft LED wall.
Wicked Waves (MA)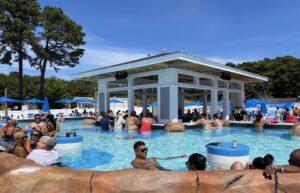 FIRST SWIM UP BAR IN STATE OF MASS >> ADG worked with Cape Cod Inflatables Park to add a water park to their existing inflatable park. Among the many water attractions added including a wave pool and river, is the first ever swim-up water bar in the state of Massachusetts. ADG played an integral part in working with town and state officials throughout the permitting process.
Oak Point (TX)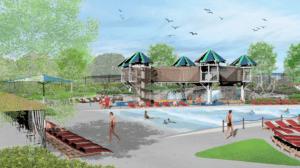 WAVE POOLS & RIVERS >> ADG opened a multitude of waves this year including the new Twin Tides in Oak Point, TX. Also on the list, wave pools and rivers in the Dominican Republic, China, Montreal, Vietnam, as well as Saudi Arabia's very first wave pool. In the US, new ADG Wave systems will be debuting in parks across the country from Indiana, Alabama, Missouri, and Maryland, to California, Florida and more.
Aquatopia (Australia)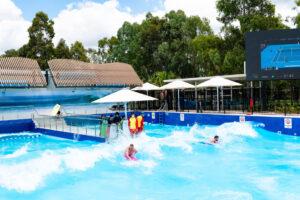 BOOGIE BOARDING RIDES >> Australia saw its first multi-purpose wave pool open just outside of Sydney with ADG's Breaker Beach pool at Aquatopia. Purposely built for boogie boarding, this pool also provides recreational waves, space for swim lessons, and is offering learn-to-surf sessions.
EpicSurf (USA)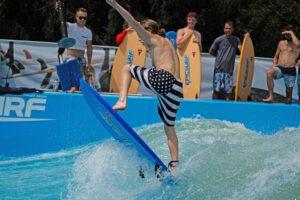 SUMMER OF SURF >> ADG experienced yet another 'summer of surf' at their headquarters with their EpicSurf stationary surf wave once again on display for invited surfers and guests. The EpicSurf is also set to host Olympic Teams from as far away as Lithuania as they prepare for an international competition in So. Cal this September, and plans to open up the wave to veterans and others with disabilities as they work with organizations helping to democratize access to the sport of surfing.
Columbus Zoo (OH)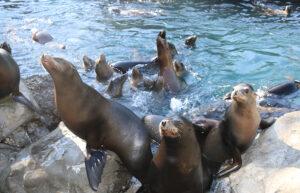 SASSY SEA LIONS & PLAYFUL PENGUINS >> Specializing in work for aquariums and zoos, ADG has been providing wave and water motion technologies for the enhancement of animal habitats since the early 1990's. Some of our installations include the Shedd Aquarium, Georgia Aquarium, and, more recently, the sea lion exhibit at the Columbus Zoo and Aquarium and penguin exhibit at Ripley's Aquarium of Myrtle Beach.