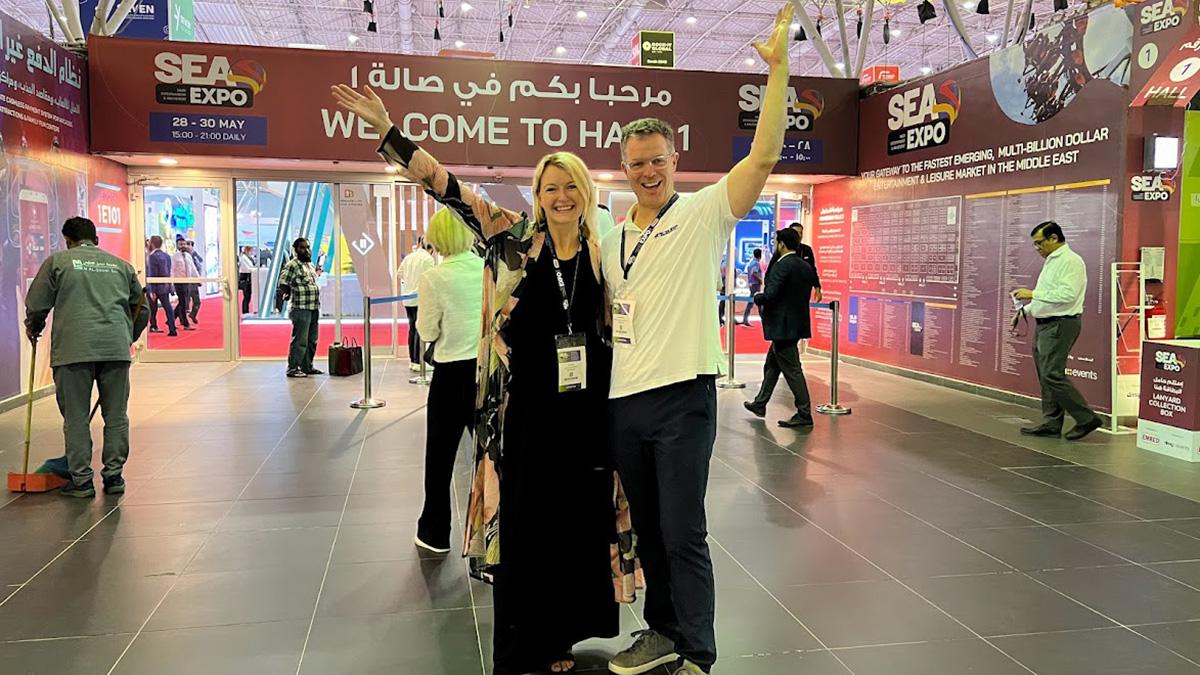 Jun 7, 2023
An ADG Recap Of The Saudi Entertainment & Amusement Expo!
Last week, ADG attended the Saudi Entertainment & Amusement Expo in Riyadh, Saudi Arabia! ADG had a successful time at the show and we are thrilled for the opportunity to bring the industry's highest quality and best engineered waves and wave pools to Saudi!
We attended this show to highlight both ADG and EpicSurf as the MENA region is booming with tourism and many new projects. While this region strives to create new tourism spots that showcase sustainability and inclusivity, ADG Waves and EpicSurf are the perfect solutions to be added to these new venues. With ADG Waves, creativity and technology come together to create the most innovative recreational wave pools, rivers, surf and specialty wave systems on the market.
While attending many meetings, dinners, events and site visits, ADG was able to create a worldwide network of partners, clients, and friends, bringing home 50+ leads through networking events including the Rafeeh Group & Al Hokair party, and the TEA Lunch!