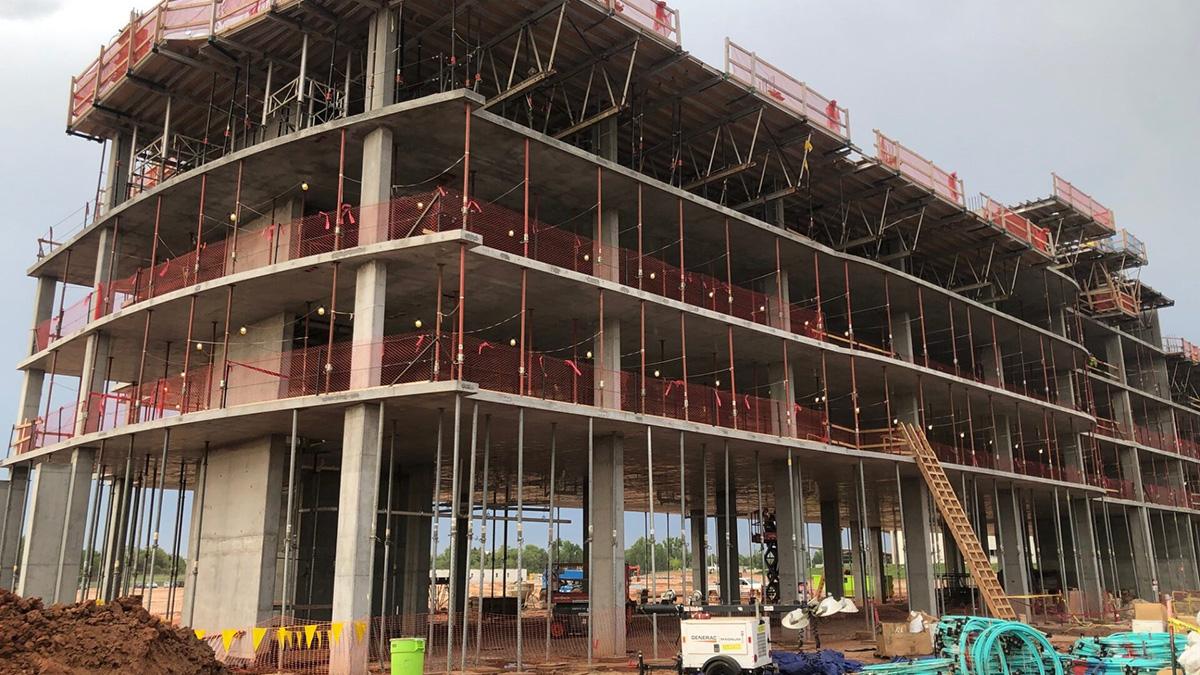 Jun 7, 2023
Aquatic Work Begins Soon at OKANA Resort & Indoor Waterpark Project!
ADG's OKANA Resort & Indoor Waterpark project in Oklahoma City is continuing construction and is almost ready to begin aquatic work! ADG is on the team as the designer/builder of the aquatic amenities and to contribute through the master planning & design process for the entire resort.
This one-of-a-kind project contains an 11-story, 404-room hotel at the heart of the OKANA, showcasing views of the river, the downtown skyline, and an outdoor lagoon. The waterpark is set to feature a two-story indoor waterpark featuring a wave pool, action rivers, an indoor/outdoor pool, and water slides.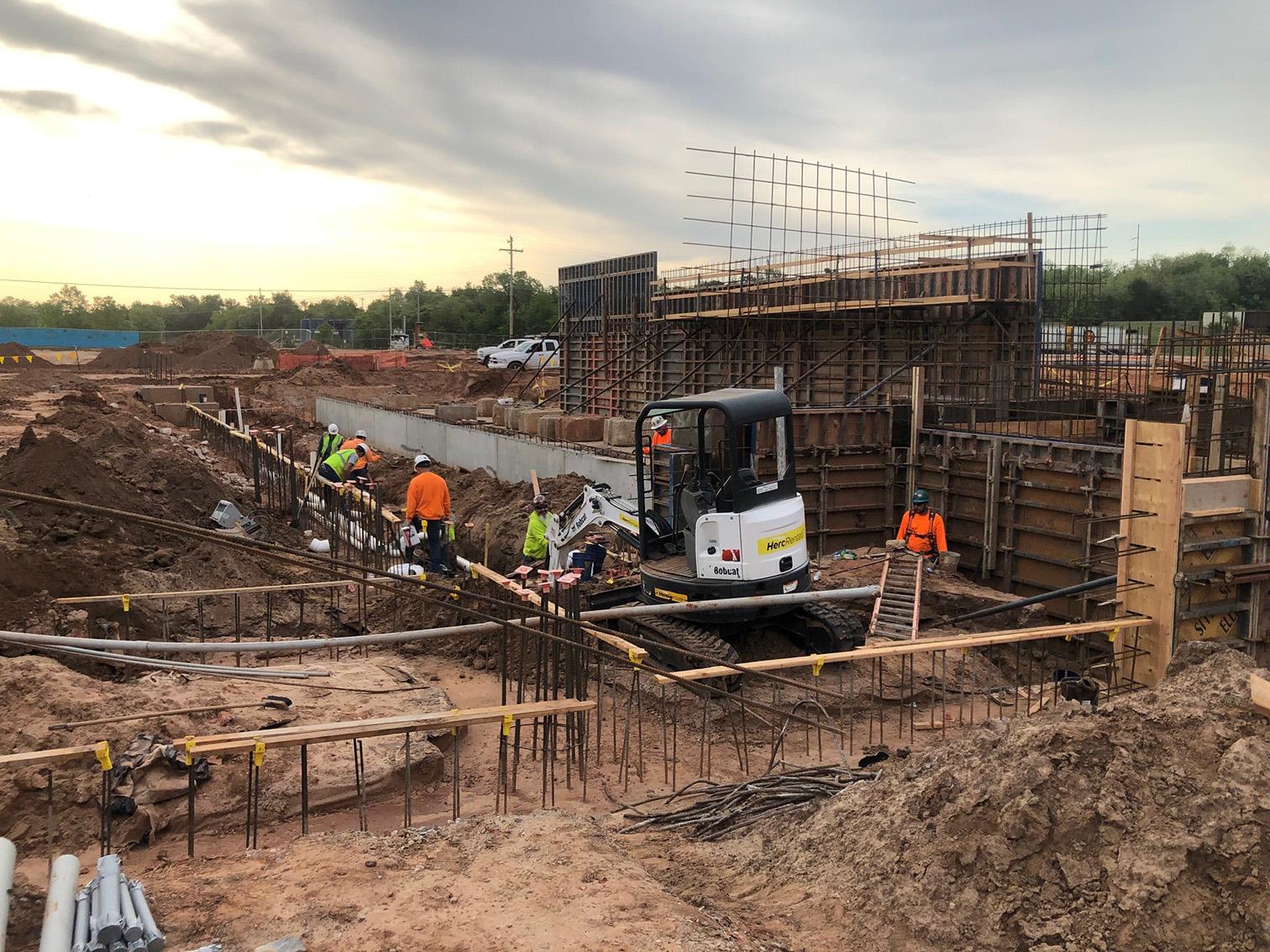 With only a few more floors to go, grading for the lagoon almost there, and the concrete foundation for the Family Entertainment Center complete, aquatic work will begin soon!
The OKANA resort is set to be complete and open to the public in 2025 and will include several unique aspects. It will bring tourism and enhance the experience for visitors. The OKANA Resort & Indoor Waterpark is going to make a big splash in Oklahoma City!