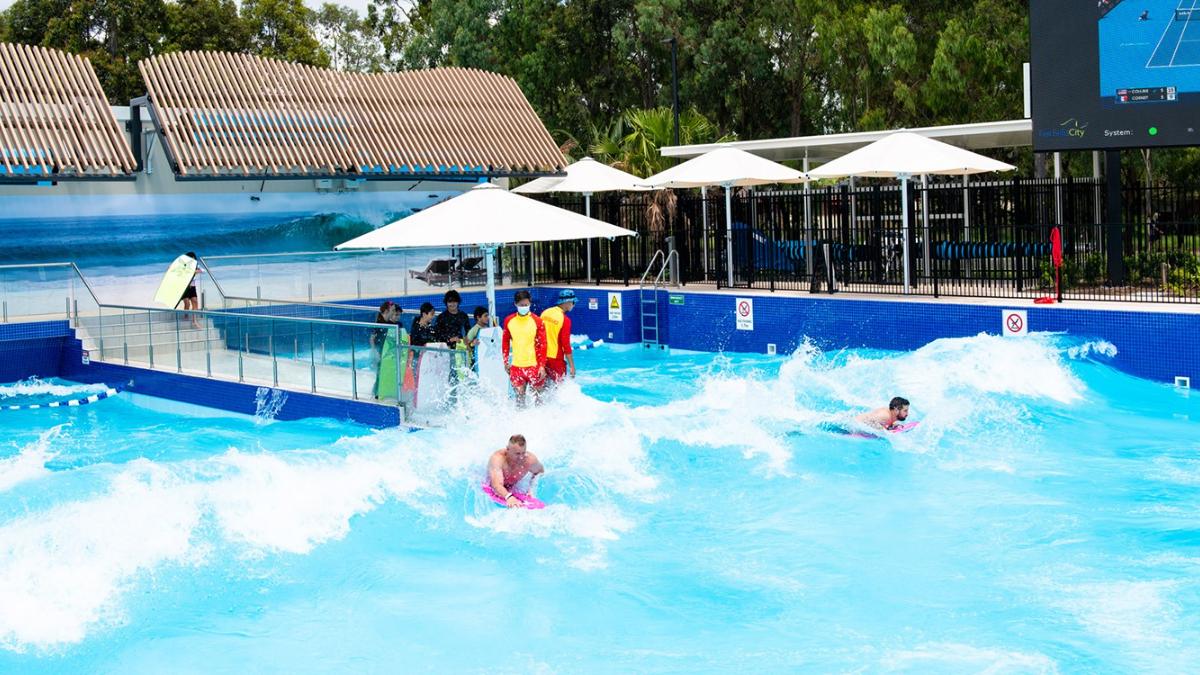 May 5, 2022
Australia is Newest Home to ADG's Breaker Beach Boogie Boarding Wave Pool
Aquatopia Water Park opened in 2016 and its initial offerings included a large splash pad, 10-meter waterslide tower, large aquatic play structure, four body slides, a toddler pool, surf machine and rentable cabanas to help families to enjoy a full day at the park. Following the very successful opening of the waterpark, Aquatopia underwent several expansions incorporating a 20-meter slide tower, a three lane headfirst racer slide, a free fall slide and a "Looping Rocket" trap-door style slide. These additions elevated Aquatopia into a different league and were extremely well received by the community.
Following these successful additions, the waterpark was ready for a new expansion, which began in 2019 but was delayed until 2021 due to challenges created by the COVID pandemic. For its latest expansion, the waterpark decided to add a boogie boarding, learn to surf wave pool. Aquatic Development Group, a company well known for its many first-to-market wave system innovations, was brought in to create the only wave pool on the market purposely designed and built to employ waves for boogie boarding and recreational waves.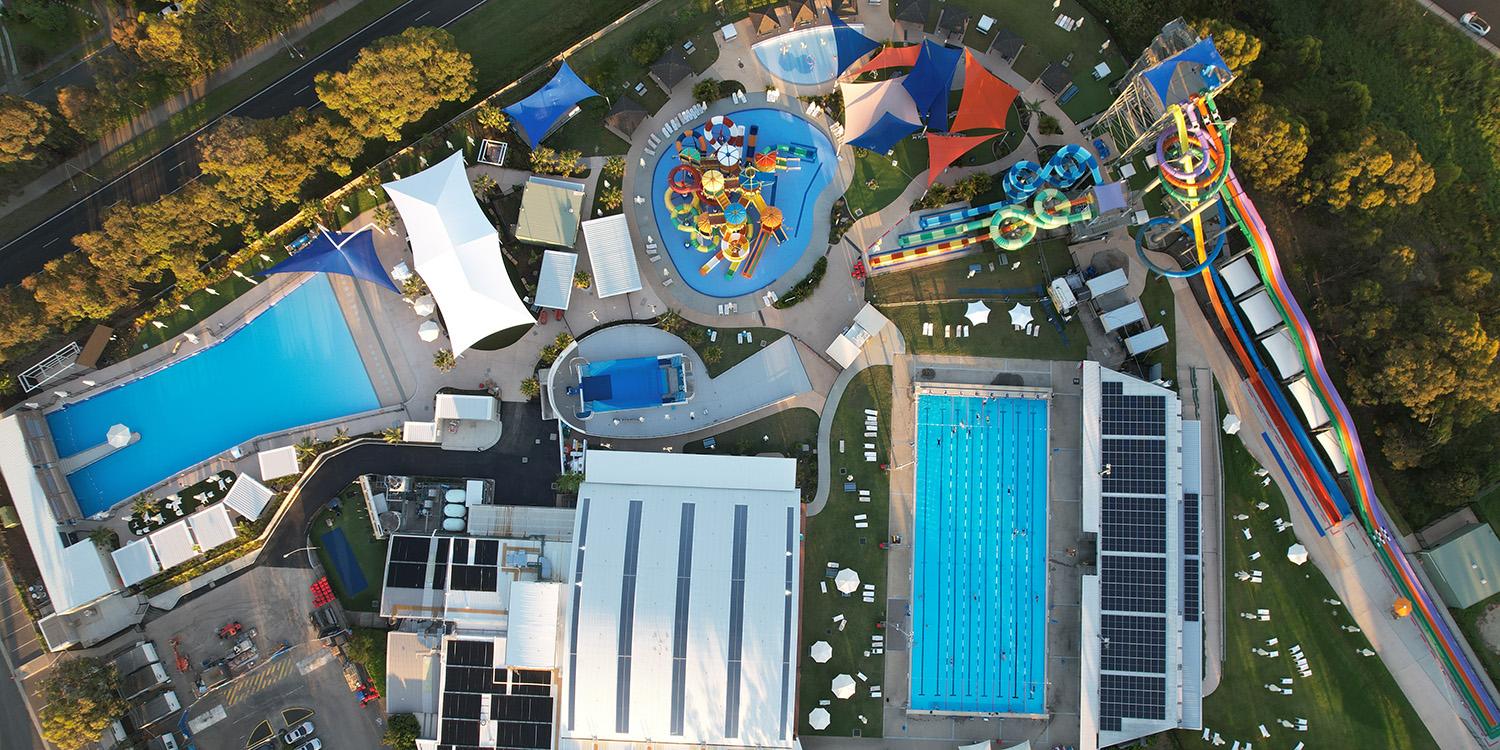 This project posed many unique challenges that went beyond the scope of the wave system, including designing the bathymetry for a small footprint pool and a request to incorporate space within the pool for learn-to-swim programming. Swimplex Aquatics was once again engaged to help with the build of this complex pool design. Working within a limited site plan, the challenge faced by ADG and Swimplex was to design and build this multi-programmable wave pool within a compact footprint of only 40-meters in length.
To create the wave system, ADG developed a custom version of their existing Breaker Beach boogie boarding pool and utilized a pneumatic computerized wave technology application that allows for precise wave performance monitoring and timing. This enables the park's ride operators to easily tailor the waves for each type of application, for example, providing shorter wave intervals for recreational waves, and longer intervals for boogie boarding and learn-to-surf.
"Fairfield City has invested in providing affordable activities for families. Aquatopia is a fun and affordable day out for residents and their friends and family and has become a must-visit for families from western Sydney and beyond," said Mayor Carbone "With the addition of breaking waves, visitors can enjoy a day at the beach without the travel. It is the fun, affordable and safe way for families to stay cool and active in the warmer months."
Due to travel restrictions brought about by the pandemic, ADG's wave engineers were not able to be on site for the majority of the project. Hence, much of the work was done between ADG, Swimplex and the folks on the ground at Aquatopia through the incorporation of multiple remote technologies to program and commission the wave system.