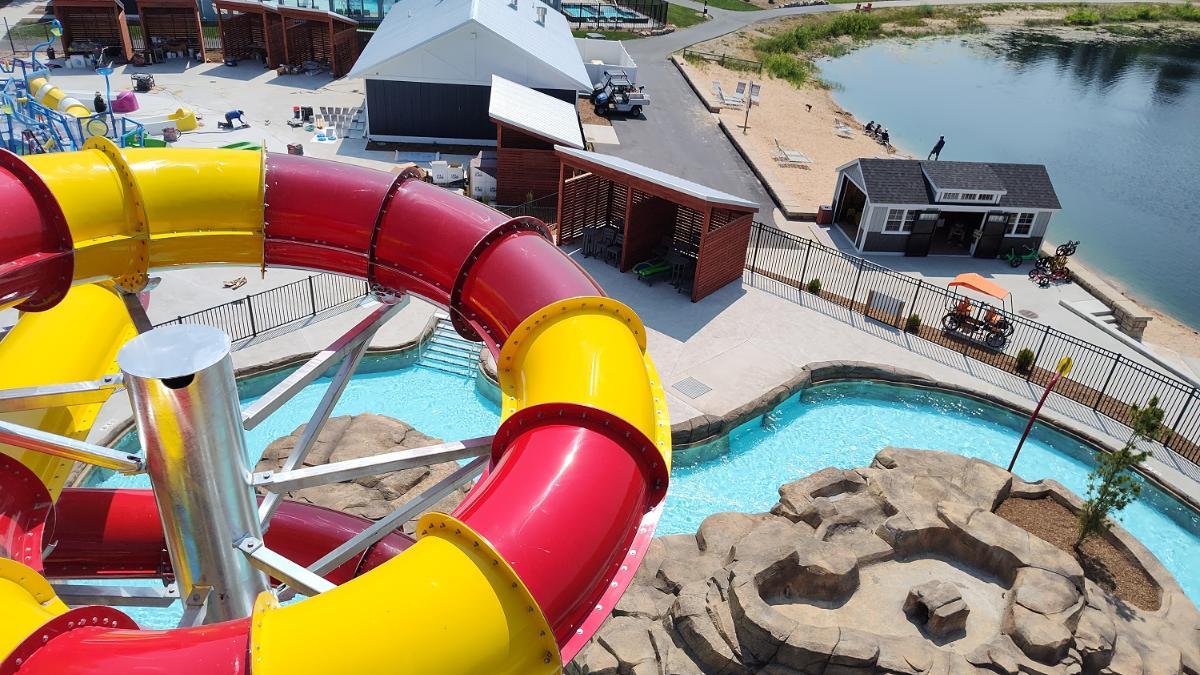 Jul 20, 2023
ADG's First RV Resort Waterpark Expansion Opens To The Public!
ADG is proud to announce their first ever RV resort "Aquasis," opened to the public at Duck Creek RV Resort in Muskegon, MI. Duck Creek RV Resort is owned and operated by Roger Jourden and his wife Casey, who first opened the property in 2009. With the increasing demand for camping and being outdoors since the global pandemic that broke out in 2020, the RV resort has made many additions over the 14+ years of operation. This year, Duck Creek RV Park sought out ADG to design and build an expansion called "Aquasis" waterpark to give guests more opportunities to enjoy on-site aquatic amenities.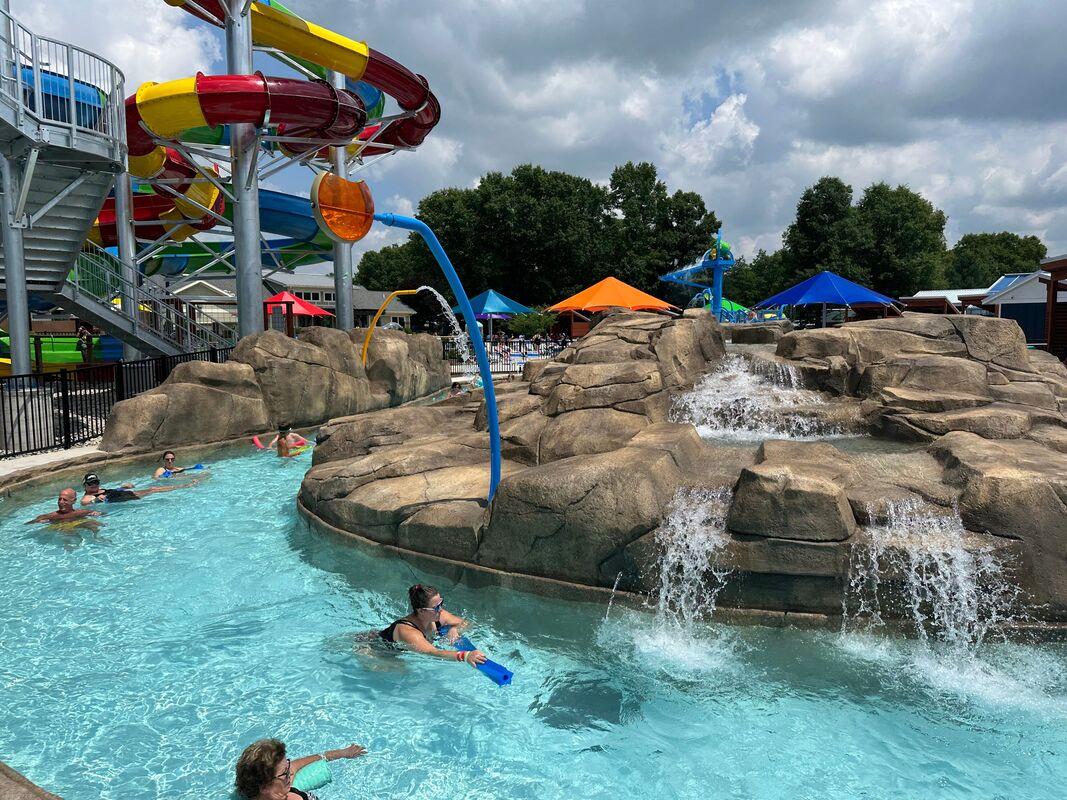 ADG designed and built the new "Aquasis" waterpark with attractions for guests of all ages. One of the main differentiating additions is the indoor pool area which features a retractable-roof, play features, an activity pool, and ample deck/lounge space for patrons. ADG also designed a 3,300 sqft multi-level play structure into the expansion with 5 water slides, a warming pool, and an outdoor adult relaxation spa. Another large addition is the action river. This 215 ft river experience curves throughout the park, where guests can enjoy the thrilling experience on boogie boards or pool noodles. In addition to the aquatic expansion, the resort also added 112 new full-hookup campsites as well as bathroom and laundry facilities.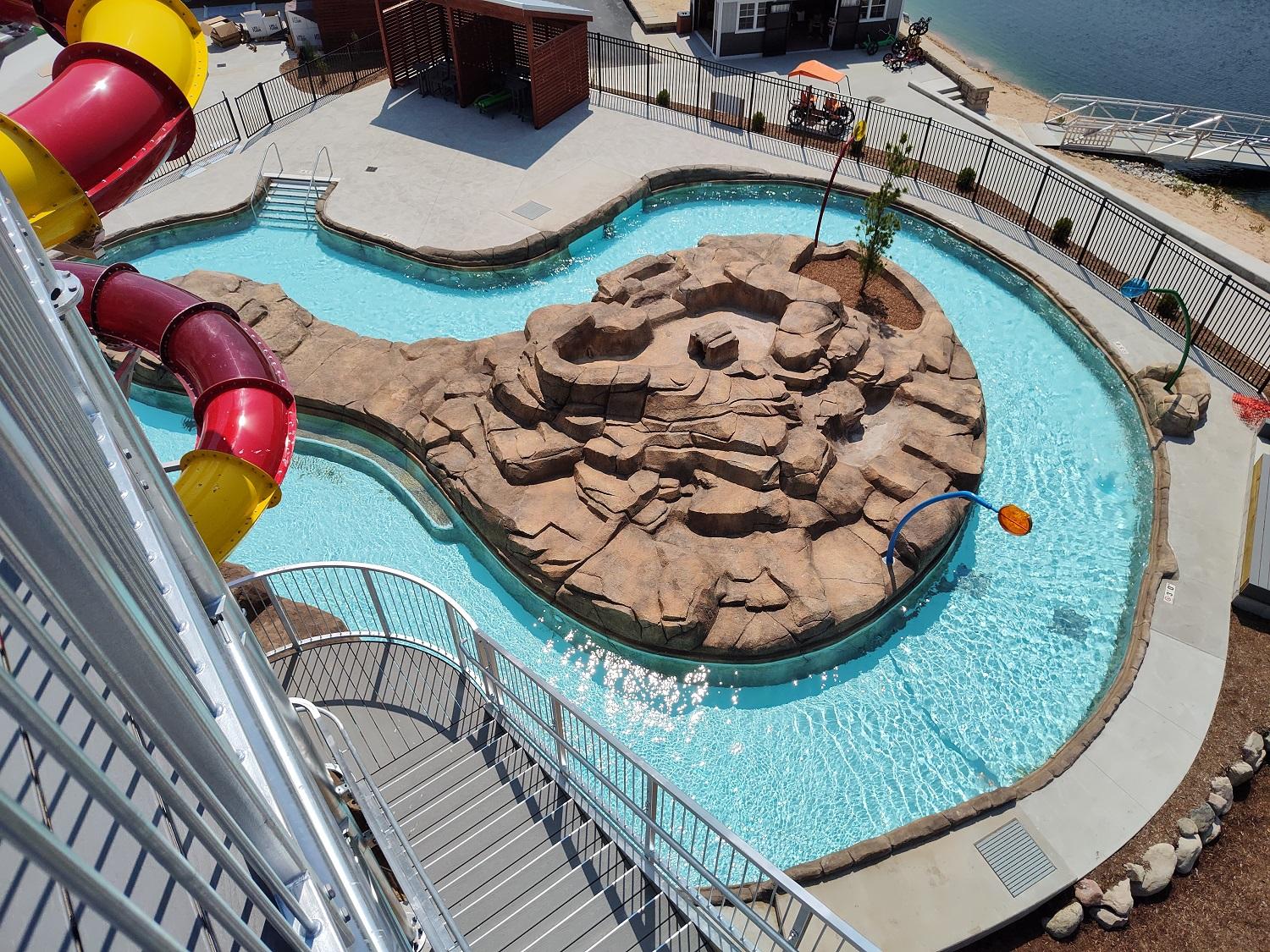 "What we've seen is people are looking for experience-driven camping," Jourden said. "Gone are the days for just campsites. Customers want resorts with amenities. That's what we've created. We have restaurants on site, mini-golf courses. We're trying to create the ultimate camping destination. Our draw is more of a regional draw than a local draw. We're seeing guests from Indiana, Ohio, Iowa. It's not a local camping experience. It's a destination."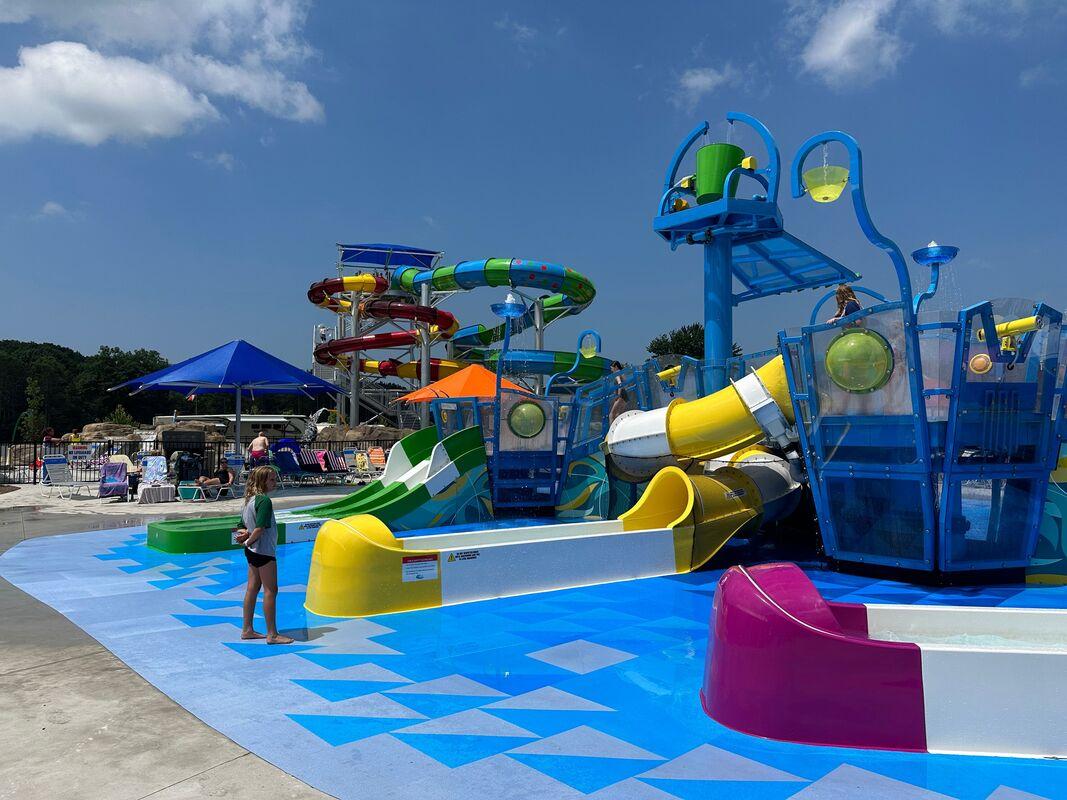 The much anticipated Aquasis waterpark expansion opened to Duck Creek RV guests this past Fourth of July weekend and has thus far, proven to be a splashing success!
To learn more about Duck Creek RV Resort and the new expansion, Aquasis Waterpark, click on the link. https://duckcreekrvresort.com/index.html