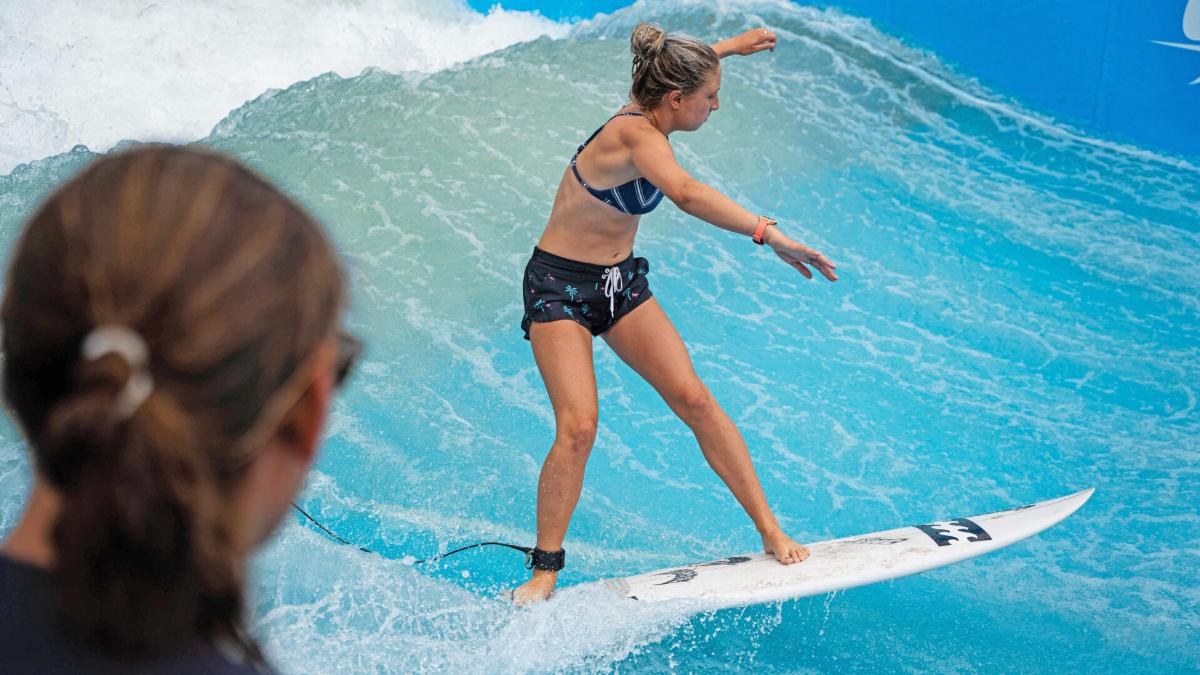 Jul 21, 2022
Developing the Business of Surf
Wave pools are, without question, capital-intense ventures with highly variable revenue models and returns. At some, like Kelly Slater's Surf Ranch, the wave is the main attraction, with just minimal infrastructure around it. The people that come to its location in Lemoore, California—an agricultural town about four hours from the state's two biggest cities—are often professional surfers or deep-pocketed enthusiasts. They're there for the wave, and the wave alone.
Other venues, like Switzerland's Alaïa Bay, have built-in additional amenities like a minimalist-cool chalet, and rave-worthy on-site dining (après-Moët, anyone? Mais oui!) and a retail store. Plus, its setting is hardly accidental. Situated in the foothills of the Crans-Montana ski resort, visitors to Alaïa can combine their aquatic pursuits with alpine endeavors. Professionals have surfed the goods, which run on Wavegarden technology, but the venue is hangout-friendly for groups and families.
Those distinctions in location, design and amenities are the secret sauce, so to speak, that can make or break a wave pool's viability and longevity, says Jessica Mahoney, Director of Marketing at New York-based Aquatic Development Group (ADG). "Our philosophy has always been, it's about more than just having great waves," she says. "What makes your business successful is about whether what's around the pool makes sense."
First launched in the 1950s, ADG has been thinking about development and revenue streams beyond the pool's edge for far longer than most of the current industry has existed, and across a diverse spectrum of businesses. It's created waves, water parks and swimming pools worldwide, from a Puerto Rico Ritz-Carlton project designed to look like sugar mills, to the wave tank used for 2012 film Life of Pi.
While ADG's core specialty is building aquatic features—like its rapid-wave product, EpicSurf ADG also works with its partners to conceptualize entire water parks that maximize both revelry and revenue. To start, says Mahoney, "we look at it from the owner's perspective: how will the recreational activities—whether it's a wave pool, a water slide, or a surf pool—play into your overall business? Where are the revenue generators? Where's the food and beverage? Where's the check-in area and other passive retail opportunities?"
Secondly, she says, ADG evaluates the layout for optimal guest experience. They look at things like where changing rooms will be, what the access is like from, say, the wave pool to the lazy river, and what the overall flow of travel might be within a site. The third key is the attraction mix. "Do you have enough different [activities] for the venue's capacity?," she says. "For example, a wave pool is going to have a lot more people in terms of capacity, and you'll have guests waiting on the sidelines. Have you accounted for that in your design?"
As with any business, it all starts with a financial model. In the case of wave pools, it comes down to finding the expected revenue per person that's coming in, and what number a venue needs to hit in order to make it successful. Part of what differentiates wave pools from other businesses, however, is the price tag. In an industry where development can cost upwards of USD50 million, the stakes for getting that mix of revenue streams and warm bodies in the door are far higher than in other types of ventures.
It's for that reason that attracting a customer base beyond the core enthusiasts is, arguably, particularly important in the wave pool business.
Read the full article here!