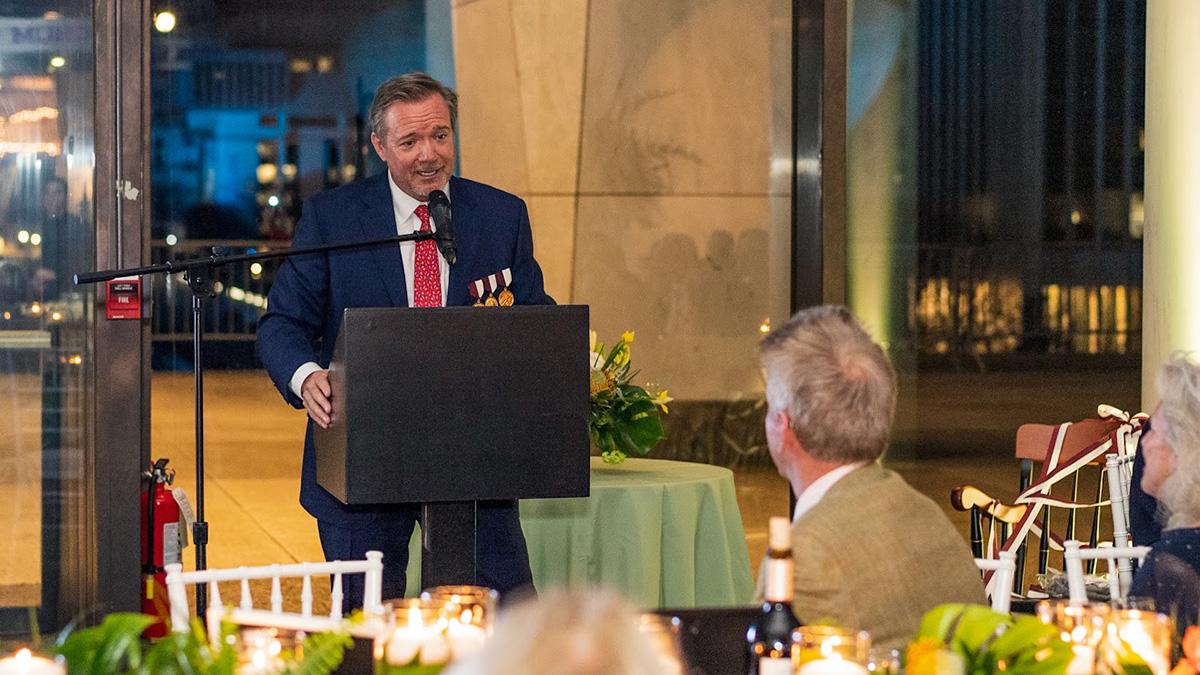 Apr 10, 2023
ADG's CEO Ken Ellis Gives Back to Capital Region's Saint Gregory's School
Aquatic Development Group (ADG)'s CEO, Ken Ellis was honored last week at the annual Saint Gregory's School fundraising gala as the recipient of the 2023 Founder's Award for his recent contributions to the elementary school based in Loudonville, NY. Founded in 1962, Saint Gregory's elementary school was built on a philosophy of providing a rigorous education, inspired teaching, attention to individual needs and a commitment to responsible citizenship. After 60+ years of operation, the school has developed a strategic plan to attract, train and retain talented and devoted faculty, strengthen the academic program with development of critical thinking, enhanced use of technology and collaborative learning, improve facilities to support academic and athletic experiences, secure financial foundation to ensure availability of resources, and foster diversity and inclusion within the school.
Ken Ellis (Saint Gregory's class of '78), an active member of the Capital Region community, is kind, generous and a supporter of continuing and advancing education for all students. Ken worked with Saint Gregory's in the effort of fundraising for the school in order to enhance the quality of education for students for years to come. Making charitable contributions himself, Ken worked with his friends, family, colleagues and business partners, to generate financial support of the strategic plan to improve and advance the school's offerings.
All while being an excellent businessman and leading Aquatic Development Group – alongside Jim Dunn, President and Bruce Quay, COO – right here in the Capital Region, designing and building some of the world's most innovative, exciting and creative water park projects!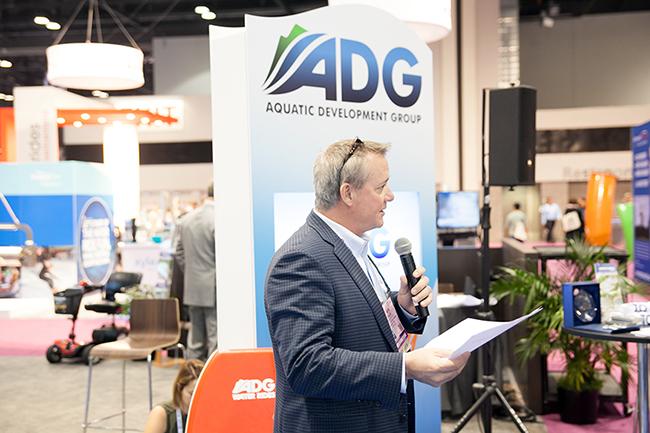 Ken has over 20+ years' experience as CEO of Aquatic Development Group (Cohoes, NY), and over a decade developing and operating one of the country's most innovative year-round resort destinations. Some projects highly recognized like Six Flags Great Escape (Lake George, NY), The Kartrite Indoor Waterpark (Monticello, NY) and even the Ciccotti Center (Colonie, NY).
His vision and expertise in the aquatic industry has contributed to the success of some of the most highly attended indoor and outdoor waterparks throughout the U.S., and the attractions and equipment that his company designs and manufactures can be found in over 4000+ facilities across the globe.
During his tenure at ADG, Ken forged the path for his team to become one of the premiere design/build companies in the industry and has led the charge to create some of the most innovative and industry-leading attractions in the market. From game changing advances in wave generation technology and water ride design, to the development and operation of year-round, nationally recognized resorts, Ken continues to lead his teams with the direction and vision that keeps both ADG and his parks at the forefront of product innovation, design and customer service.
As a leader of Aquatic Development Group and an outstanding member in our community, he is a shining example of how one person can make a difference in the lives of others. His contributions to the community have not gone unnoticed, and we are proud to recognize Ken Ellis for his outstanding efforts and the role model he has been for the ADG team and the Capital Region as a whole.
For more information about Saint Gregory's school please visit: https://saintgregorysschool.org/