Aquatopia decided on ADG's Breaker Beach wave pool, the only wave pool on the market purposely designed and built to employ waves for boogie boarding and recreational waves. The project also included cabana areas, additional barbecues, shade umbrellas, new amenities and change rooms, and a multi-function all-weather covered area with stage and cinema screen for parties, ceremonies and moonlight shows.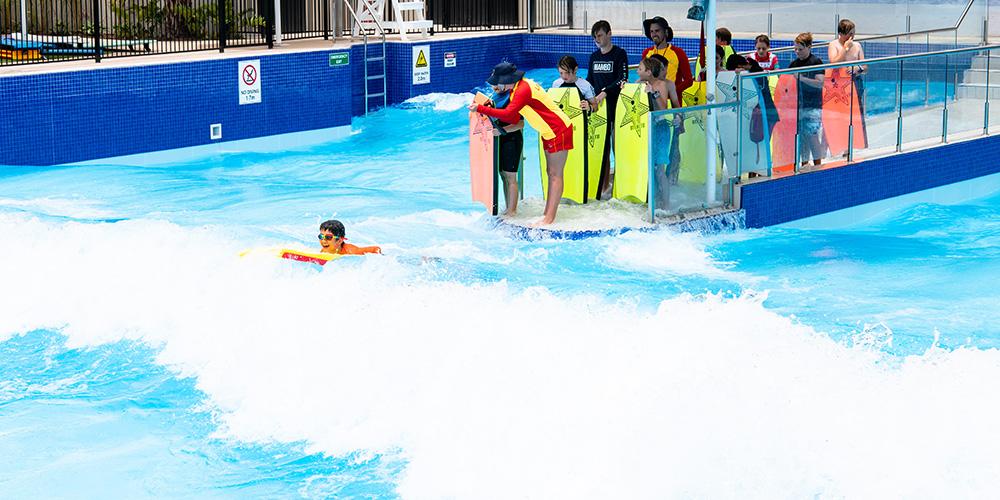 This project posed many unique challenges that went beyond the scope of the wave system, including designing the bathymetry for a small footprint pool and an additional request to incorporate space within the pool for learn-to-swim programming. Working within a limited site plan, the challenge faced by ADG was to design and build this multi-programmable wave pool within a compact footprint of only 40-meters in length.
In addition, the client wanted to offer some learn-to-surf programming options for their guests. While the pool bathymetry and wave system were not optimal for this application, they were hoping to be able to run a wave pattern that could be deployed for a small learn-to-surf set up.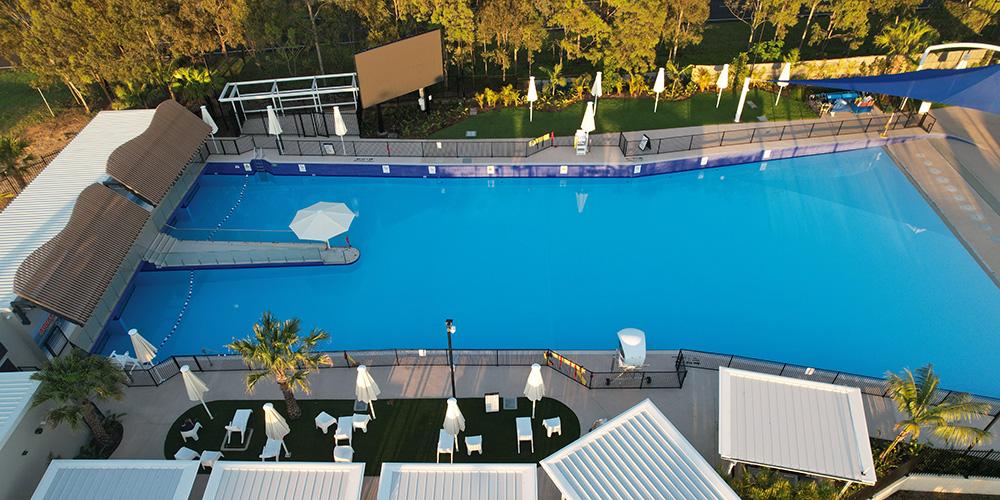 To create the wave system, ADG developed an enhanced version of their existing Breaker Beach boogie boarding pool and utilized a pneumatic computerized wave technology application that allowed for precise wave performance monitoring and timing that the client could easily alter as desired. This enabled the park's ride operators to tailor the waves for each type of application, for example, providing shorter wave intervals for recreational waves, and longer intervals for boogie boarding and learn-to-surf.