An Authentic Surf Experience
The world's newest deep-water stationary surf wave, EpicSurf® provides the ideal wave for creating the ultimate surf venue, making real surfing possible anytime, anywhere.
Providing a customized surf experience tailored to each and every guest, EpicSurf's wave can be quickly and easily adjusted to match every rider's skill level and choice of board – from boogie board to a real ocean surfboard. Entire families can experience the thrill together, each at their own pace and comfort level, from beginners learning to surf, to experts perfecting their tricks and turns.
EpicSurf is manufactured at our headquarters in New York State and every EpicSurf comes with the proven quality, durability, and backing of ADG and our decades of experience engineering, building, installing, and servicing wave systems and water rides around the world. With ADG you get a superior product, with superior wave performance and guaranteed product support for the life of your EpicSurf wave.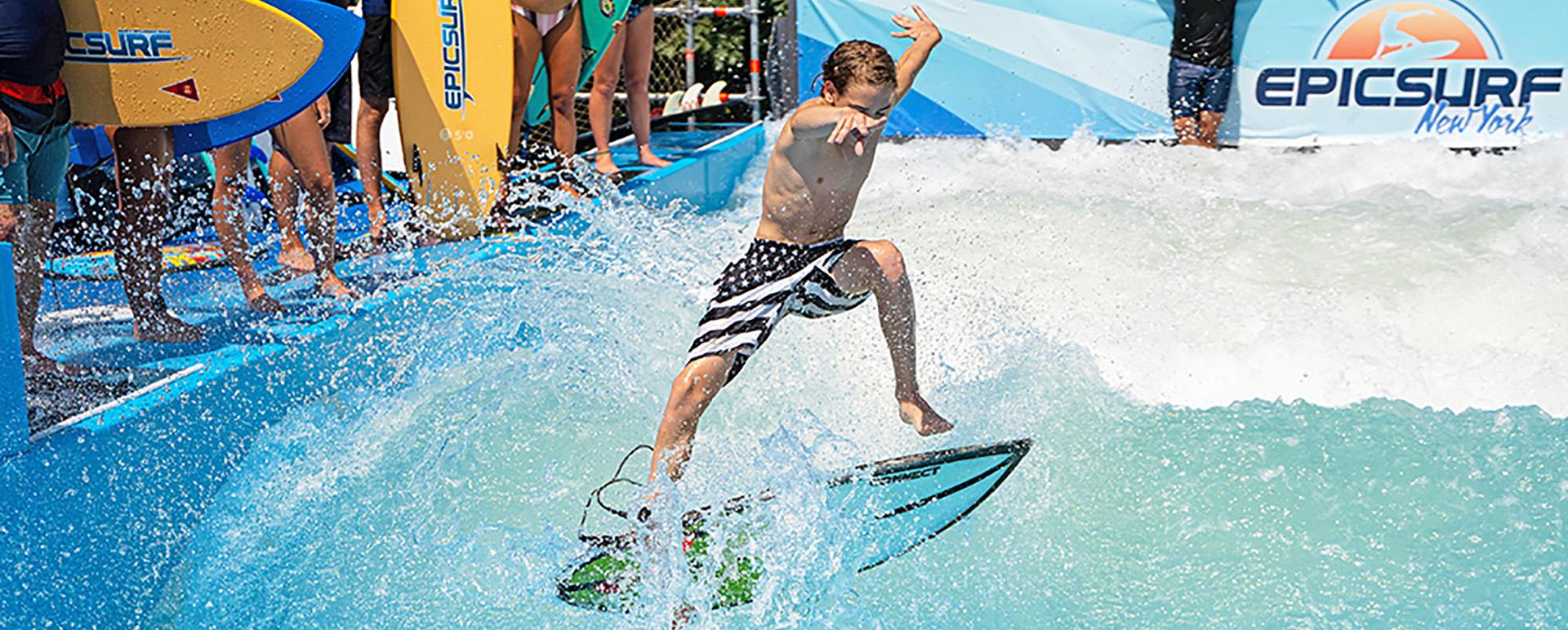 Remote Access Controls
Easily access your wave controls with flexible placement options to match any operational requirements.


Retractable Training Bars
Beginners can get stoked too! Our retractable training bars make learning to surf easy for everyone.


Variable Ride Size Options
Expandable starting from a ride width of 30' (9m).


Quick Start/Stop
Quickly and easily start or stop the wave flow with the simple push of a button.


Operational Optimization
Pump system allows for consistent operation, even during regular maintenance.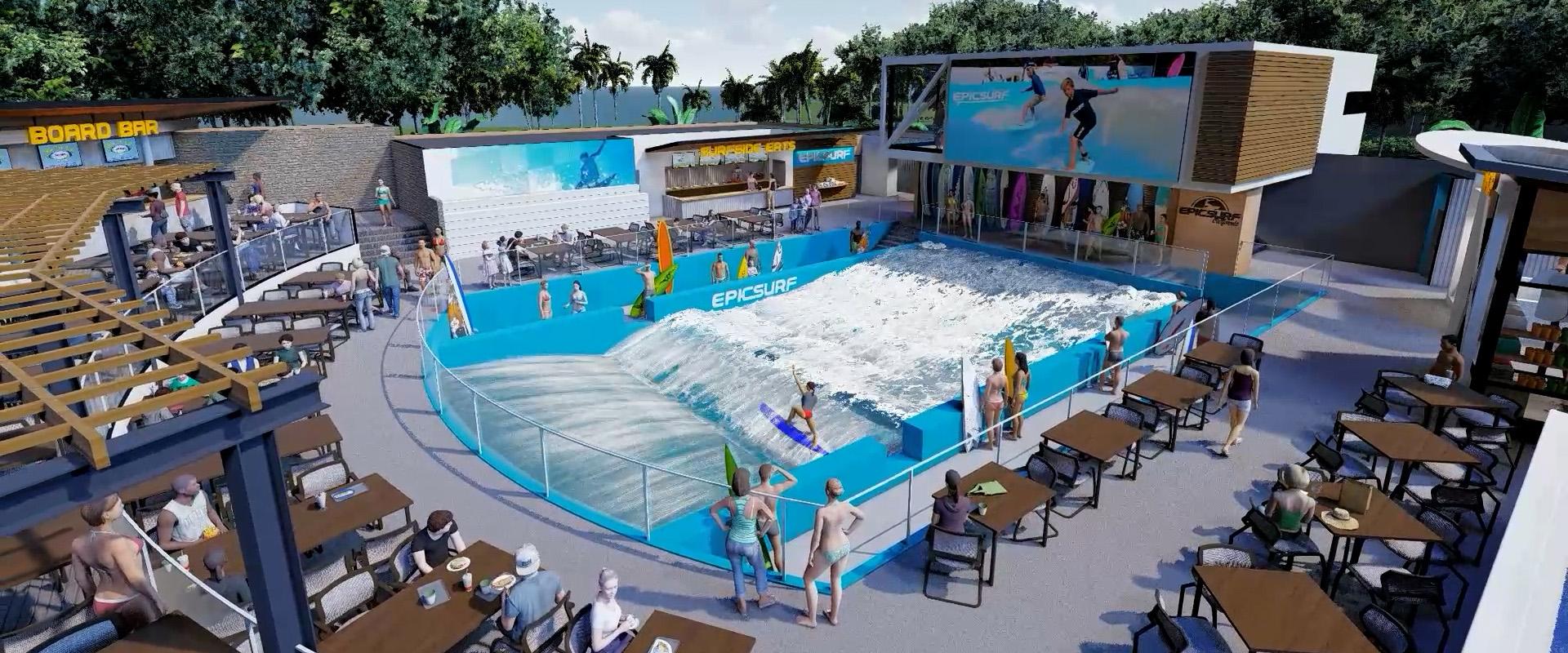 For more information on EpicSurf please visit www.epic.surf